Great Picture, right? That's Luncheon of the Boating party by Pierre-Auguste Renoir. It's a great representation of his Impressionistic style and his talent. The rest of the post is gonna show a other paintings by other classic artists that I admire...I may even make this a regular part of the blog...
Another Renoir piece called On the Terrace
Now this is a painting by Claude Monet, who was name checked in Cameron Crowe's Vanilla Sky. It's called Lillies. The one below is called House of Parliment, Sunset.
Now this is Starry Night on the Rhone by Mr. Vincent Van Gogh. I'd heard about him, but didn't really get into him until a few years ago when I finally saw The Starry Night, which just happens to be down below.
Now, last, but certainly not least, is Georges Seurat, the father of Neo-Impressionism. He used a technique called pointillism, basically using dots of color to make his paintings. the above one, Sunday Afternoon on the Island of La Grande Jatte, is his most famous painting. The one below is The Lighthouse at Honfluer.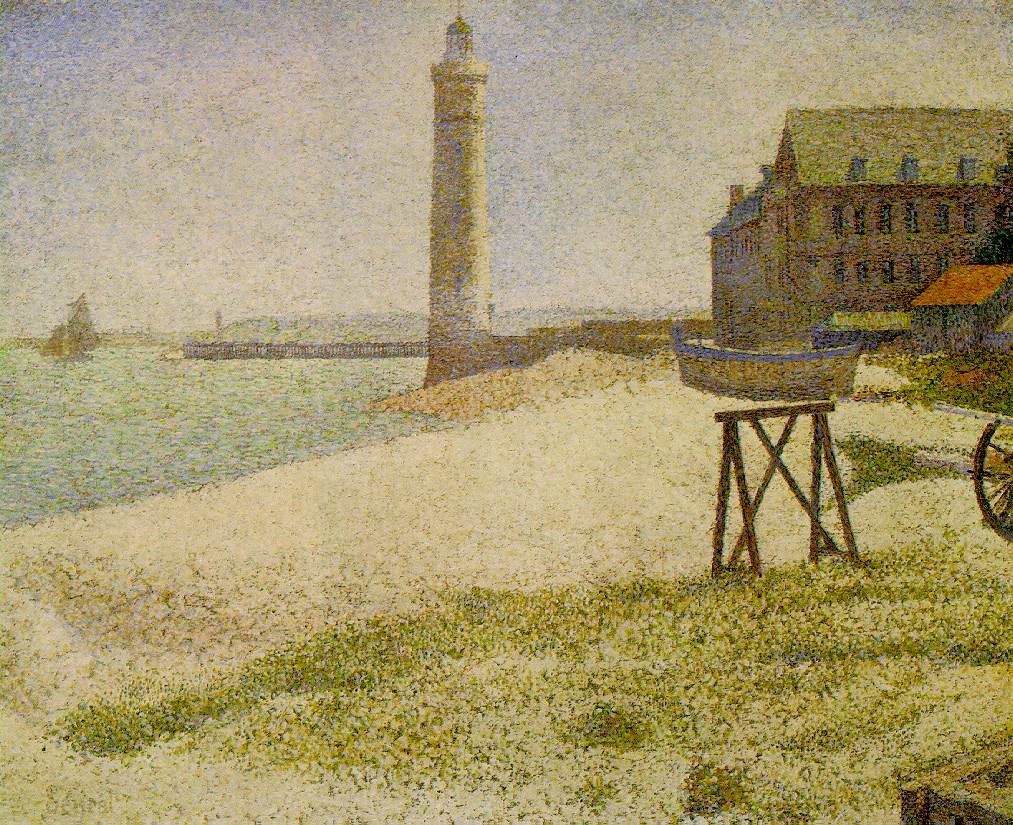 Now you can look up any of these artists and see their work, but the best place is at an art museum where you can truly appreciate the work and the love that went into it. Just sayin...