John Rozum is a very original writer. I'd never heard of him until I read Xombi back in the early 90's, when Milestone Media debuted. The premise was cool: A man becomes a functional immortal when he has an accident with some nanotech that constantly rebuilds his body. Swirling weirdness ensued immediately afterwards. Outside of that title, my favorite of his is Midnight, Mass, about monster hunters, who are celebrities, who live in (big surprise) Midnight, Massachusetts,
a small town that's haunted by the supernatural every night. He's also written Kobalt for Milestone, X-Files for Topps Comics and Scooby-Doo for DC/CN. Last year, He wrote a Xombi mini-series, illustrated by Fraizer Irving, that's been collected as a trade paperback and, as a part of DC's New 52, he's writing the new iteration of Static Shock.
I went to his website to prepare for this interview and I discovered a creative side to Mr. Rozum's creativity, I knew nothing about. I'll just let him elaborate about it…
FOC: You're known primarily as a writer and I was surprised to find out you made collages and other artwork. How long have you been producing your artwork?
John Rozum: I've done artwork my whole life. In school I was the kid in class who dazzled everyone with their drawing skills, but let that languish after high school. I can still draw well enough to convey an idea, but working in an industry with so many amazing artists, my drawing skills are lacking to say the least. The collage stuff is something I started around 2000 and didn't really look at as something I could do professionally until several years later. It's a tedious medium to work in so my output is fairly small depending on how much time I have free from writing projects. I tend to alternate between realistic pieces and work that's more influenced by children's book illustration. I've also done some papier-mâché pieces and keep promising myself I'm going to try other sculpture at some point.
FOC: Outside of your website, Johnrozum.com, has your art been displayed anywhere?
John Rozum: I've had pieces published in magazines and comic books, done a few commissions, and been in numerous group shows at a few galleries, primarily at Gallery 1988 in Los Angeles and Venice, CA.
A virtual gallery of my work can be found at: www.flickr.com/photos/31745900@N00/
FOC: Xombi and Midnight Mass are two of your best known works, but you've also written the X-Files, Scooby-Doo, Superman and Kobalt. Are Sci-fi and the Supernatural your topics of choice to write about?
John Rozum: They're the genres that I first fell in love with and are the ones I feel most at home in, though I tend to write more horror, or fantasy oriented stories than all-out science fiction since math is not my strongest area and I generally want the science to work when I use it.
At the time I wrote the original Xombi series back in the mid-90s, nanotechnology was this pretty brand new idea, and I was really up on it. Various groups investigating it were really taken with someone wanting to incorporate it into a comic book series and I seemed to be asking a lot of the right questions because they sent me tons of information. But researching new areas of science in such depth for short story arcs is impractical over all. Supernatural beings and creatures from folklore are much easier because that material is so ingrained in me that I don't have to do as much research and I know enough to credibly make up what's not there.
The truth is I'm interested in other genres as well and the bulk of my projects tend to be infused with plenty of comedic elements which seems to be a connective thread throughout my work as frequent as monsters, yet tends to be overlooked.
FOC: What are you currently working on?
John Rozum: Such is the nature of industries that I'm currently writing in that I cannot make any comments at this point.
I can say that I'm currently putting together several cut paper collage pieces for upcoming shows at Gallery 1988.
FOC: Will we be seeing any new Midnight Mass or Xombi stories in the near future?
John Rozum: I would love to return to both of those projects. There are still so many stories to tell with both those series that I'd really like to get to tell them. I know Frazer Irving would like to return to Xombi also, but I have no idea how DC feels about bringing it back.
FOC: Are there Any plans to collect the two Midnight Mass minis into trade paperbacks or the original run of Xombi?
John Rozum: I don't know of any, though there seems to be a lot of interest in both. It may be something that depends on how well the recent trade paperback collection of last year's Xombi series sells. People who would like to see the previous run, and/or Midnight, Mass. collected should contact DC and let them know this is something you want to see. Snail mail vs email seems to lead to stronger results.
The Xombi Trade paperback is available on www.amazon.com or at your local bookstore
Cover to the original Xombi series (Art by John Byrne)
The cover to the latest tradepaperback


Cover to the 1st Midnight, Mass series (Art by Tomer Hanuka)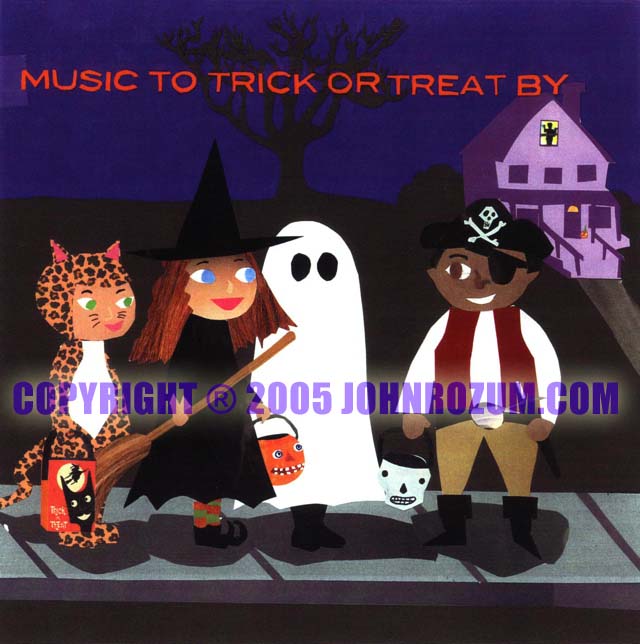 Three examples of Mr. Rozum's artwork (All artwork (c) John Rozum)