Welcome to the first of a regular segment called "A Little Conversation". This is where I ask different artists and writers I admire some questions about their creative talents and the fruits of said talents. Also some personal stuff, just to shake it up a bit.
My first guest is a longtime friend of mine, whom I've known from grade school to graduation. She's an early supporter of mine and even helped me publish an early version of Facets. Caroline Jones-Washington is an accopmlished author with three books under her belt: What She Won't Do For Love, Mood Swings: Poetry and Essays and the third one? Well, I'll just let Caroline do the talking about that one...
FOC: What drove you to become a writer?
Caroline:
After the death of a friend, I wrote my first poem about her and I realized a had talent for it. Soon after, I began writing short stories.
FOC: Who's work makes you want to sit down and write? Who's work influences the way you write?
Caroline:I love to read Maya Angelou and Nikki Giovanni and lately I been reading more street lit, and enjoying it.
FOC: What's your most current work?
Caroline:
My most current work is entitled Original Sin. It's about a young lady named Mia Moore whose oldest sister causes her to have more drama than she would like.
FOC: How is Lulu as a publishing alternative? Advantages? Disadvantages?
Caroline: Lulu was easy to set up and, as a writer, I control publishing costs. The downside to this is that the company is small and not well known ,so all marketing is up to you.
FOC: Any wisdom for new writers?
Caroline: If you love it do it. Write from the heart and be original.
FOC:

What was the last good movie you saw?
Caroline: It was an independent movie called Neo Ned. The only major star was Gabrielle Union. (Jeremy Renner of the Hurt Locker also starred) She plays a mental patient that falls in love with a skin head.(significant pause) Yeah.
Original Sin can be purchased through Lulu at www.lulu.com
What She Won't Do For Love and Mood Swings can be purchased at www.barnesandnoble.com
If you're interested in Neo Ned, you can look it up at
www.imdb.com
Caroline Jones-Washington
Cover for Original Sin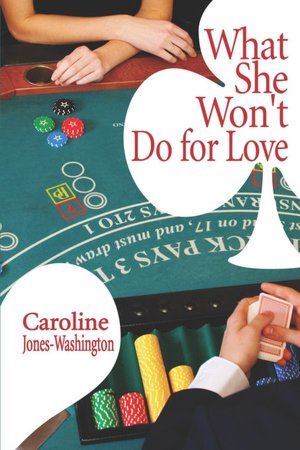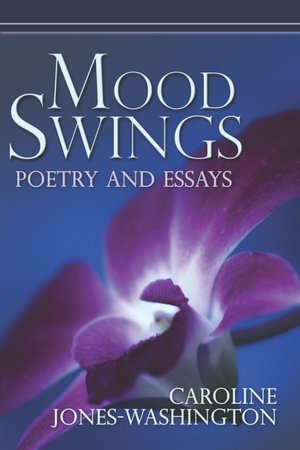 The covers of her other two books...